Her artistic talent and attitude have guaranteed her more than 45 years of experience in the music.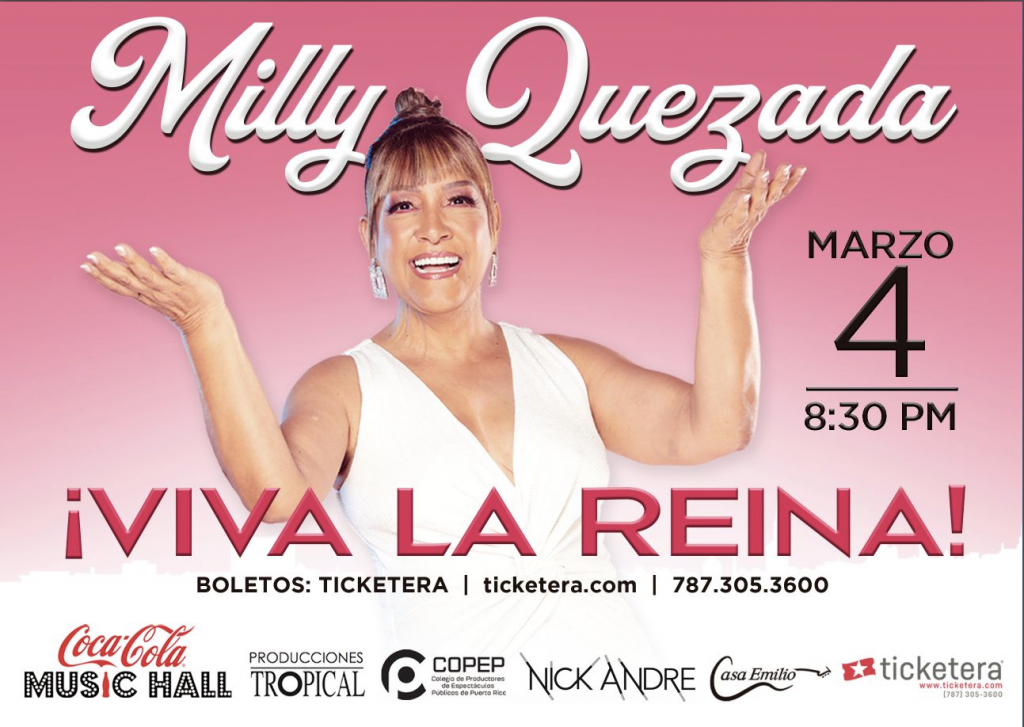 Tropical music reference
The Queen of Merengue, who celebrates the nomination for best tropical album for Resistirá, at the next Lo Nuestro Award ceremony, on February 23, receives recognition for her career today, at the Dominican Consulate in Puerto Rico.
"I am celebrating the fact that my album number 35 of my discography continues to be valid and is taken into account. Because after 45 years not everyone can say that they have a level of popularity, "she remarked.
The vocalist returns to Puerto Rico to sing to her audience at the ¡Viva la Reina! concert, on March 4, at the Coca-Cola Music Hall.
Tickets in the link below:
https://ticketera.com/millyquezadaccmh/?fbclid=PAAab7imOL3rQeaTwXch1mtyBpDkbEBzF6IcwKUF63ZnBlhGb3lMPgT5L4O3A