Milly appeared in a Japanese Special Publication presenting the Dominican Music.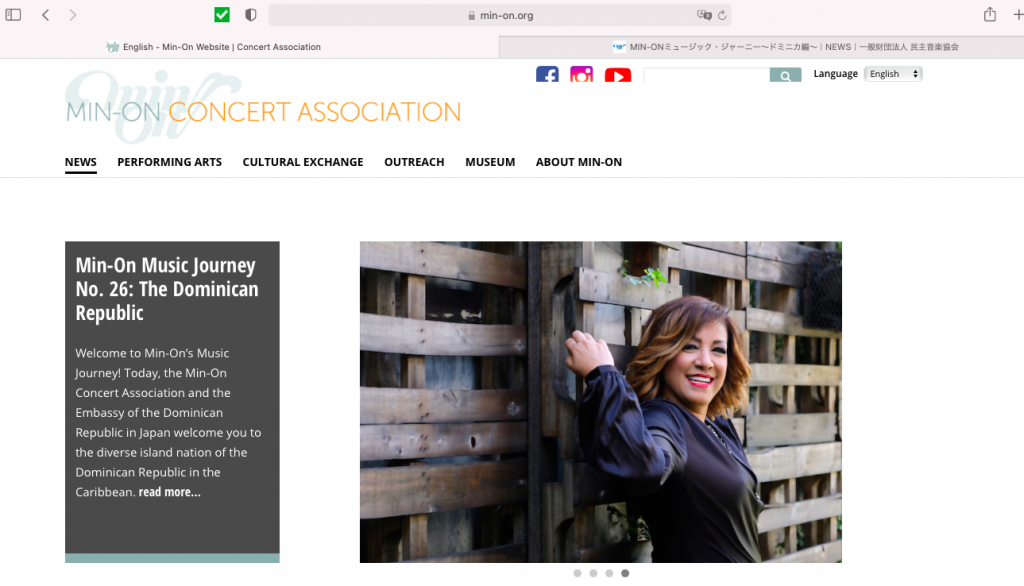 The special publication by MIN-ON Foundation of Japan, celebrates the independence day of the Dominican Republic, inviting to the Japanese people to know more about the country highlighting the culture, music, tourist spots, gastronomy and others.
In collaboration with the Dominican Embassy in Tokyo, MIN-ON Foundation has presented the best of the country, inviting to enjoy the Dominican Music.
Milly Quezada, was the artist chosen to represent Merengue and Bachata. The publication highlights that Milly is a pioneering female merengue singer, well known as The Queen of Merengue. On the publication, MIN-ON also has made mention about the recognitions and awards received by the Queen, such as the Latin Grammys, Los Nuestro, Premios Billboard and others. Her  videos "Take My Life" and "Your World Change" can be enjoyed on MIN-ON's official site.
Milly Quezada and her team want to express their gratitude to MIN-ON foundation and the Dominican Embassy in Tokyo for taking her in consideration for the this special publication. The Queen hopes to be able to return to Japan in the near future and perform a live concert, just as she did in the 1980s when she became the first Dominican artist touring Japan, performing live concerts in Tokyo, Osaka and Nagoya.
MIN-ON OFFICIAL SITE:
English:     https://www.min-on.org/10418/min-on-music-journey-no-26-dominican-republic/
Japanese:  https://www.min-on.or.jp/topics/detail_1282_.html